✅ Comes with free shipping and 1-year warranty
✅ Made with thick reversible double-layered spandex for extra flexibility and stability
✅ 15 minutes of swinging provides calming effects for up to 6-8 hours
✅ Used by occupational therapists, clinics, and schools for kids 3 years and older
✅ Perfect for kids with Aspergers Syndrome, Autism, Attention Deficit Hyperactive Disorder (ADHD), Sensory Processing Disorder (SPD) & Down Syndrome
Self-Regulate, De-Stress & Manage Other Sensory Challenges Naturally
After raising our own sensory kids, we wanted a solution that was just as effective as the ones used in occupational therapy clinics, but in our own home. That's when we created the Sensory Joy™ Cuddle Swing 2.0.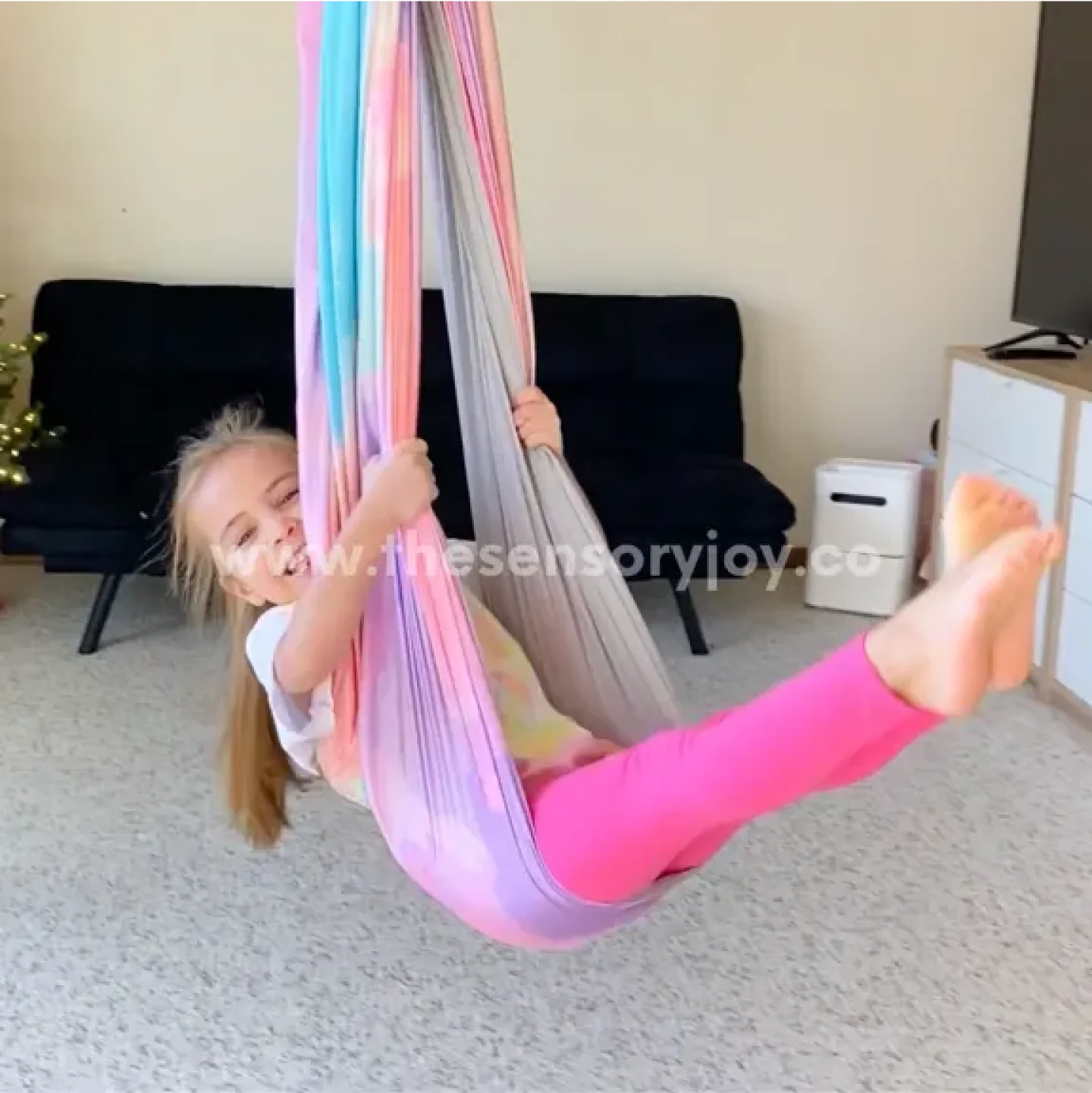 How Does It Work?
What makes this swing so effective at teaching kids to self-regulate is the magic of vestibular input (a fancy way of saying "the sensation of movement").
Vestibular input calms your child in minutes and allows them to self-regulate their emotions for hours later. This means better focus throughout the day—from school and homework to sports and family activities.
Occupational therapists have been using swings like this for years to help children cope with sensory challenges, and now you can reap the benefits in your own home.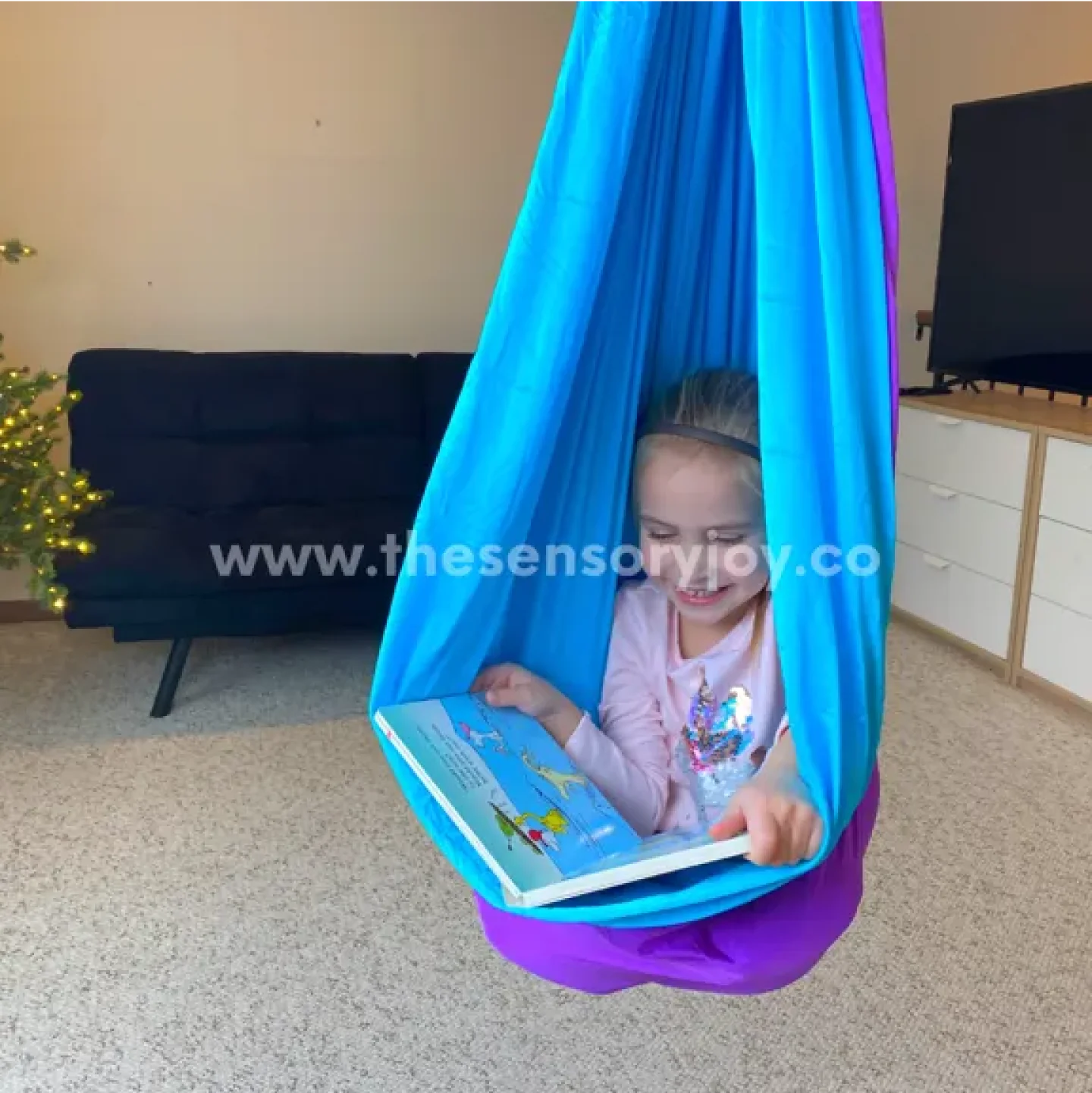 Less Stress, Fewer Meltdowns & A Better Opportunity For Your Kid To Learn & Play

Stay calm in overstimulated environments such as schools, supermarkets, malls, and family gatherings.

Have the perfect calm space to take a break and regroup.

Get less upset and frustrated when something doesn't go their way.