Make cooking easier:
This set of cooking tools can make you get handsome steamed stuffed bun and dumpling in just minutes. Do it together with your loved one, and enjoy the delicious food.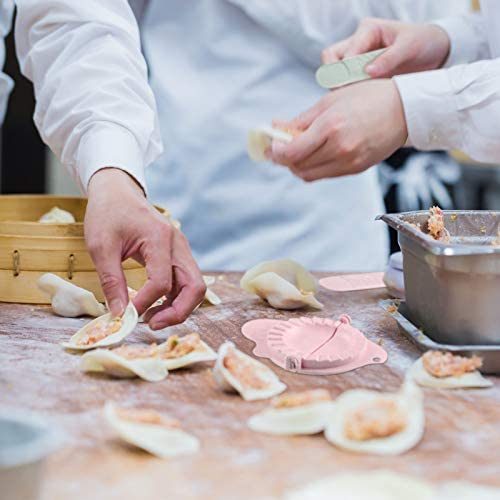 Practical kitchen gadgets:
Simple operation design, no need to practice for a long time, ideal as a gift for your children, family, friends. Now you can make delicious baozi and jiaozi with your family and friends.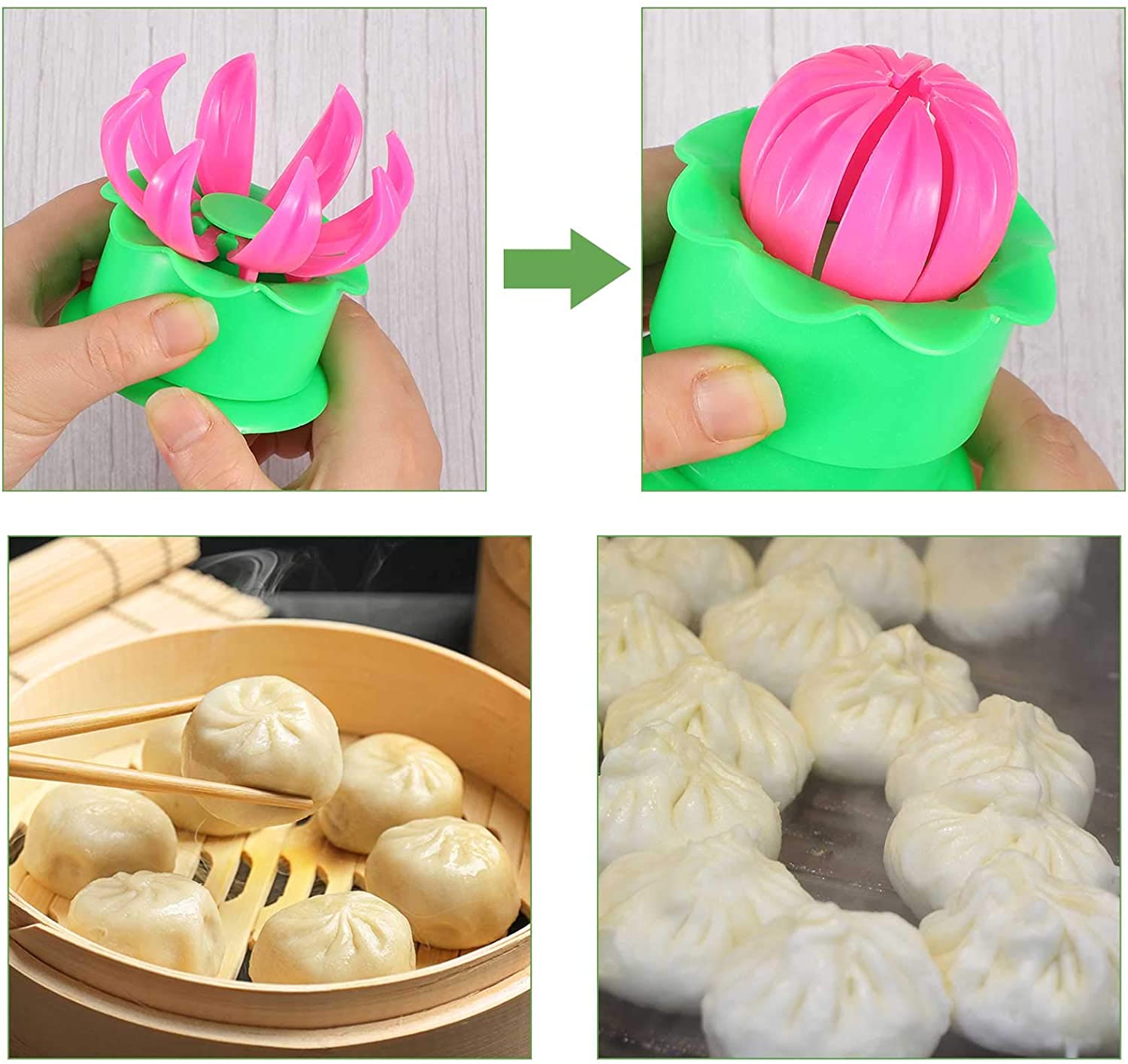 What you get: 1 x plastic steamed bun mold, 2 x dumpling wheat straw molds with filling spoons.The fermentation time and humidity of the dough will affect the use effect. Please refer to the professional bun dough tutorial and the product instructions on the picture, handle it with care, do not use too much force to obtain the best mold use effect.

How to use the bun mold: first, put the filling into the dough, then put it into the mold after rounding, next, push the base upward, the petals will be closed, and finally, pull the base down to open the petals to complete a baozi

How to use the dumpling mold: put the dumpling wrappers on the dumpling maker, then use a spoon to put some fillings on the dough, and wet the edges of the dumpling wrappers with water; Finally, fold and compress to seal the nice package, making the dumplings faster and easier

Size details: Bud mold:7.7x7.7x8cm/3.03x3.03x3.15inch.The diameter of the finished bun:1.6inch.Dumpling mold:12.5x9.5x1cm 4.92x3.74x0.39inch.Filling spoon:14x3.2cm/5.51x1.26inch.Please read the product dimensions carefully to avoid misunderstandings

Cooking Fun: Suitable for family and food lovers who love to cook, kitchen helper, non-children toys, reusable, suitable for environmental lovers, spend food time with your family and friends.If you have any questions during use, please consult our customer service.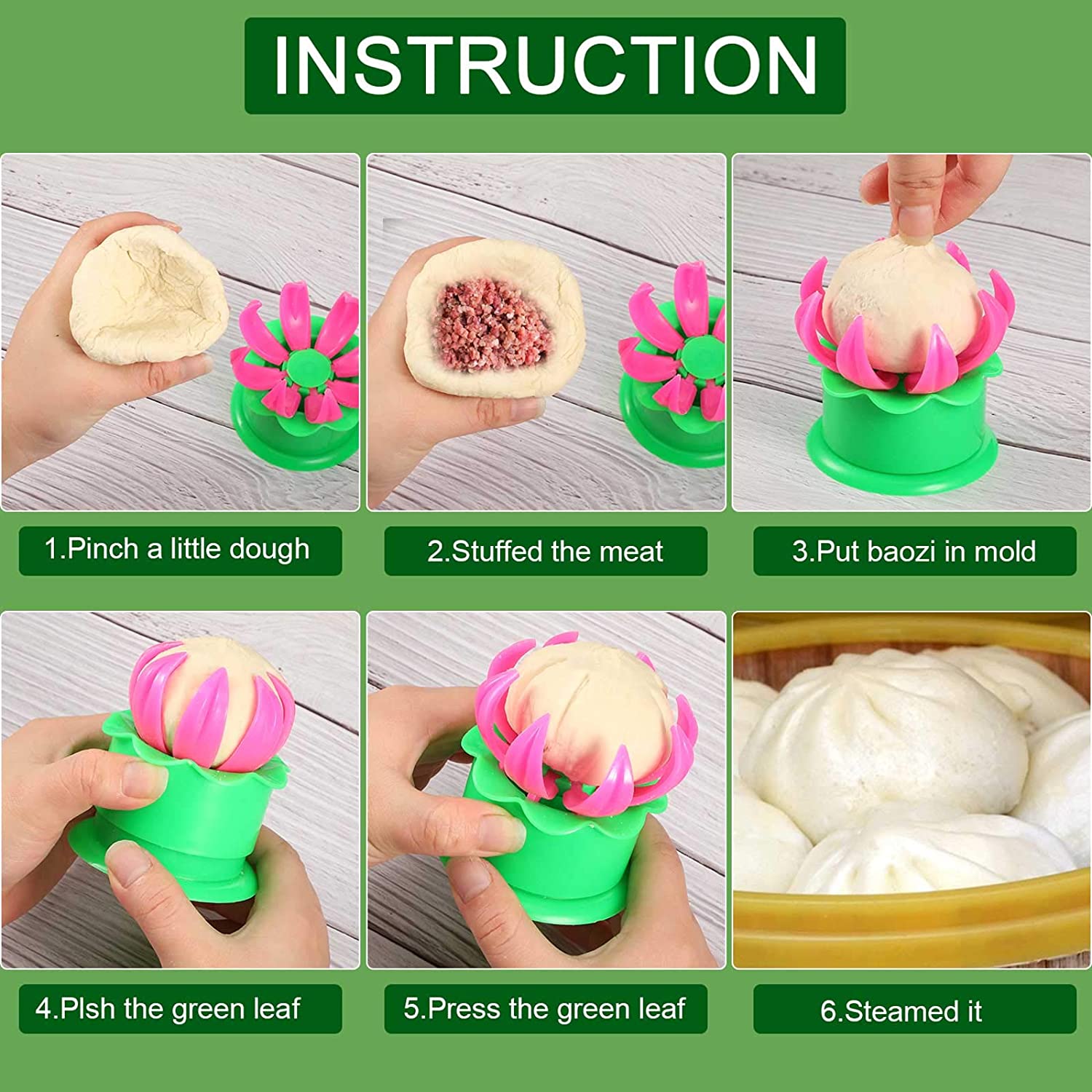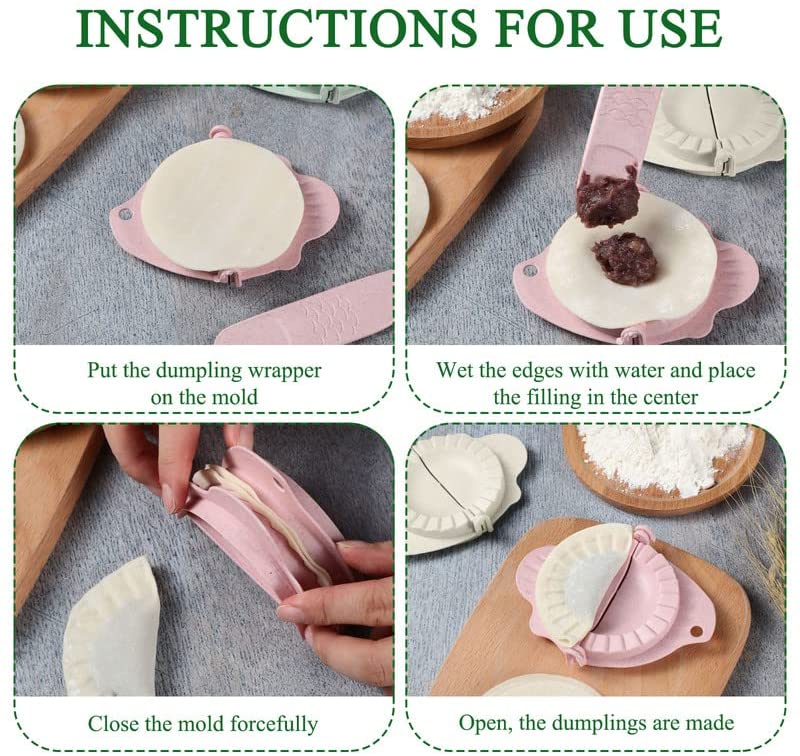 Package contents:

1 x Steamed bun mold

2 x Dumpling molds


2 x Filling spoons