Experience the joy of bath time with our DIY Slippery Slide! Transform routines into moments of laughter and creativity. Engage little ones with vibrant, fun toys.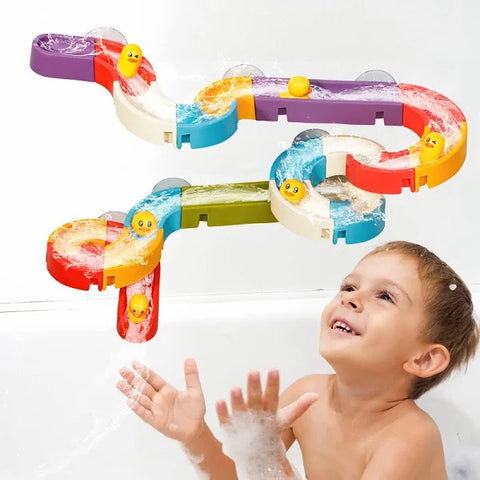 The DIY Slippery Slide is more than just a toy. It helps develop your child's thinking, creativity, and problem-solving skills. They'll also enhance their hand-eye coordination setting them up for healthy growth and development.
Spark your child's imagination with our DIY Slippery Slide. Endless playtime possibilities await as they assemble straight, right or left turns, up or down and disassemble this versatile toy. From bath time to glass doors and fridge surfaces, let the adventure unfold!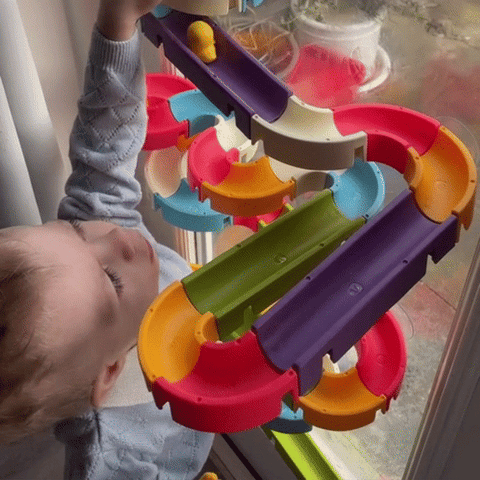 🧩 Specifications:

🔢 Pieces: 34 pieces in total
👶 Age: 3+
📏 Dimensions: 9.4 x 3.5 x 7.8 inches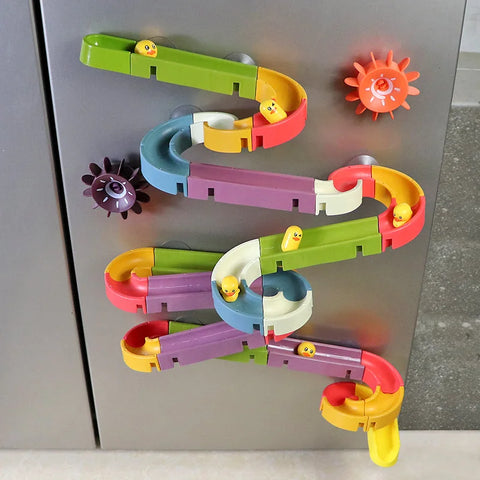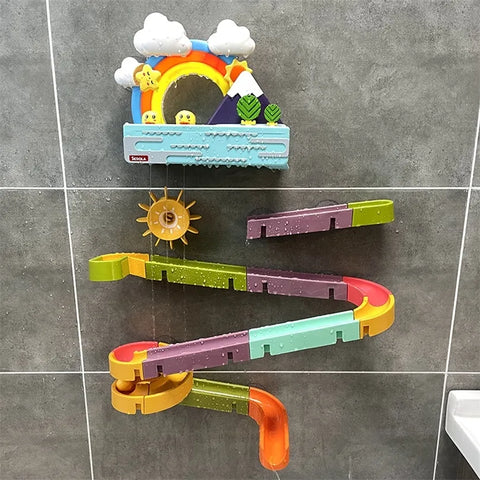 Free shipping on all orders. Expect prompt processing and delivery within 14-20 days, along with email notifications containing tracking details.