A Cute Silicone Pumpkin Night Light
Halloween Special Edition
Create a Mystical Ambiance to Light Up Your Halloween Night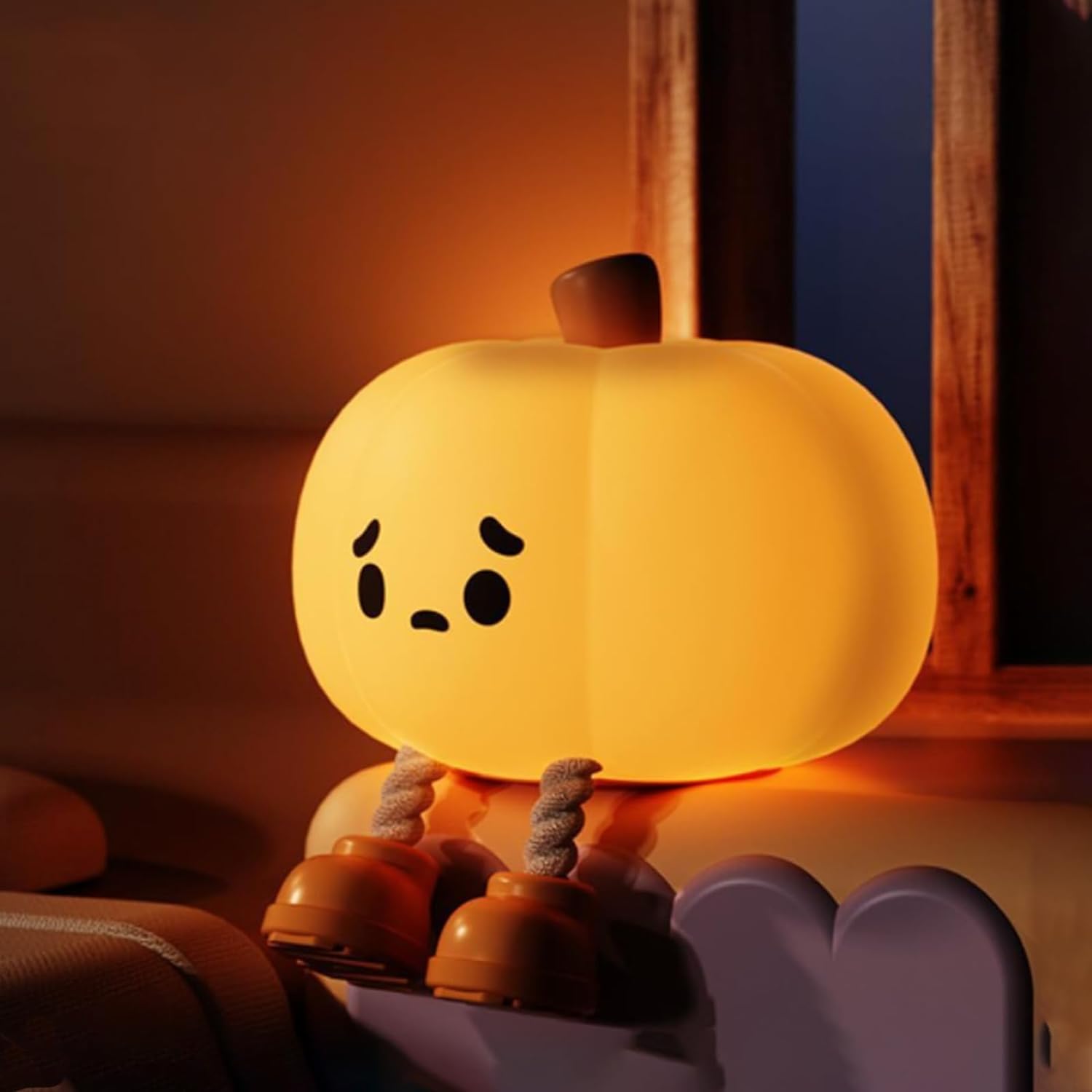 Product Highlights:
Three Brightness Levels: Adapt to different occasions with ease by switching between brightness levels, making your room cozy.

Soft Ambient Light: Gentle illumination that won't strain your eyes, ensuring a peaceful night's sleep.

Cute Silicone Design: Pumpkin-shaped for an added Halloween touch and as an excellent decorative piece.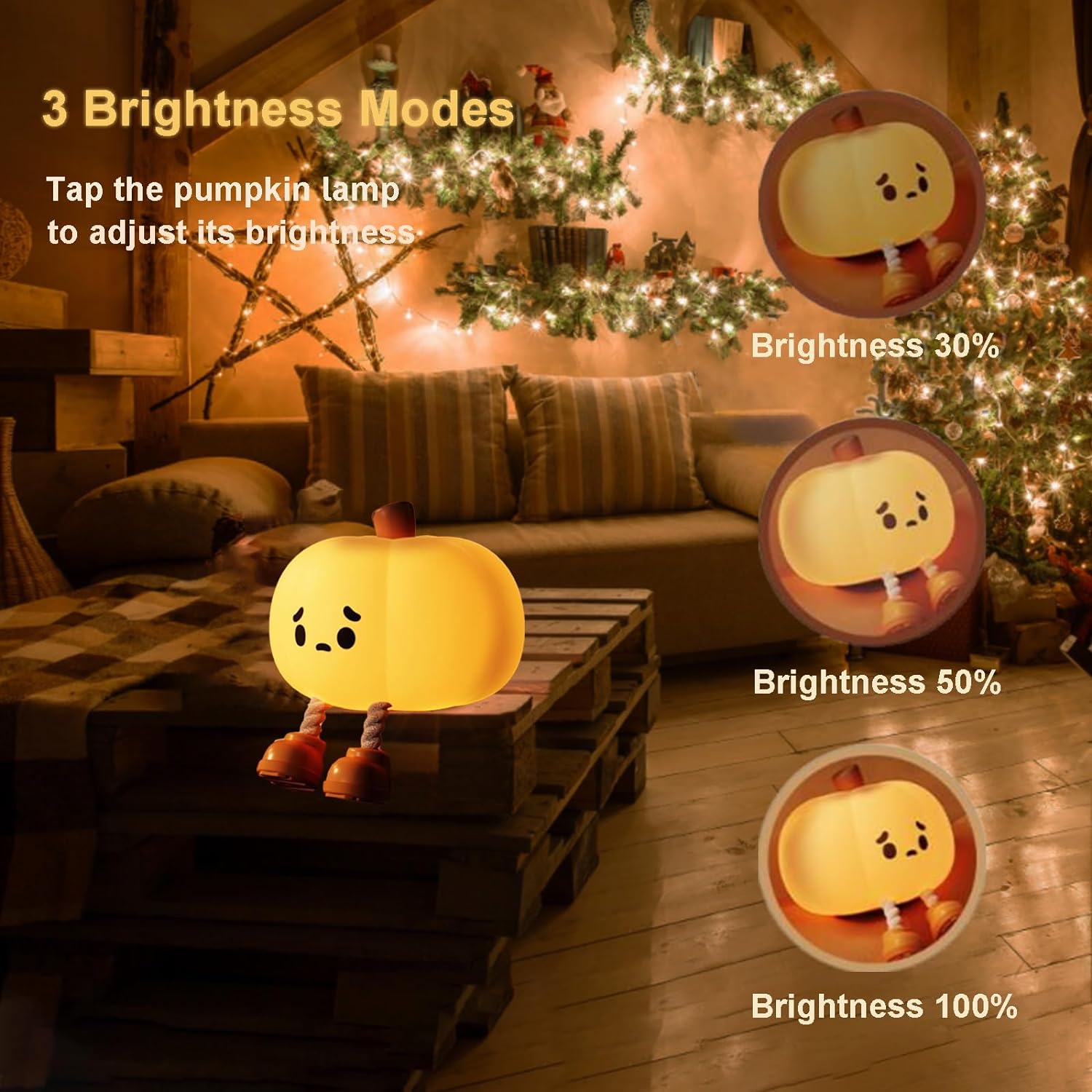 Why Choose Our Pumpkin Nightlight?
High-Quality Materials: We use food-grade silicone, safe, and free from harmful substances.

Unique Design: The pumpkin-shaped design adds a cute and cozy touch to your room.

Eco-Friendly and Energy-Efficient: LED light source with minimal energy consumption, providing long-lasting durability.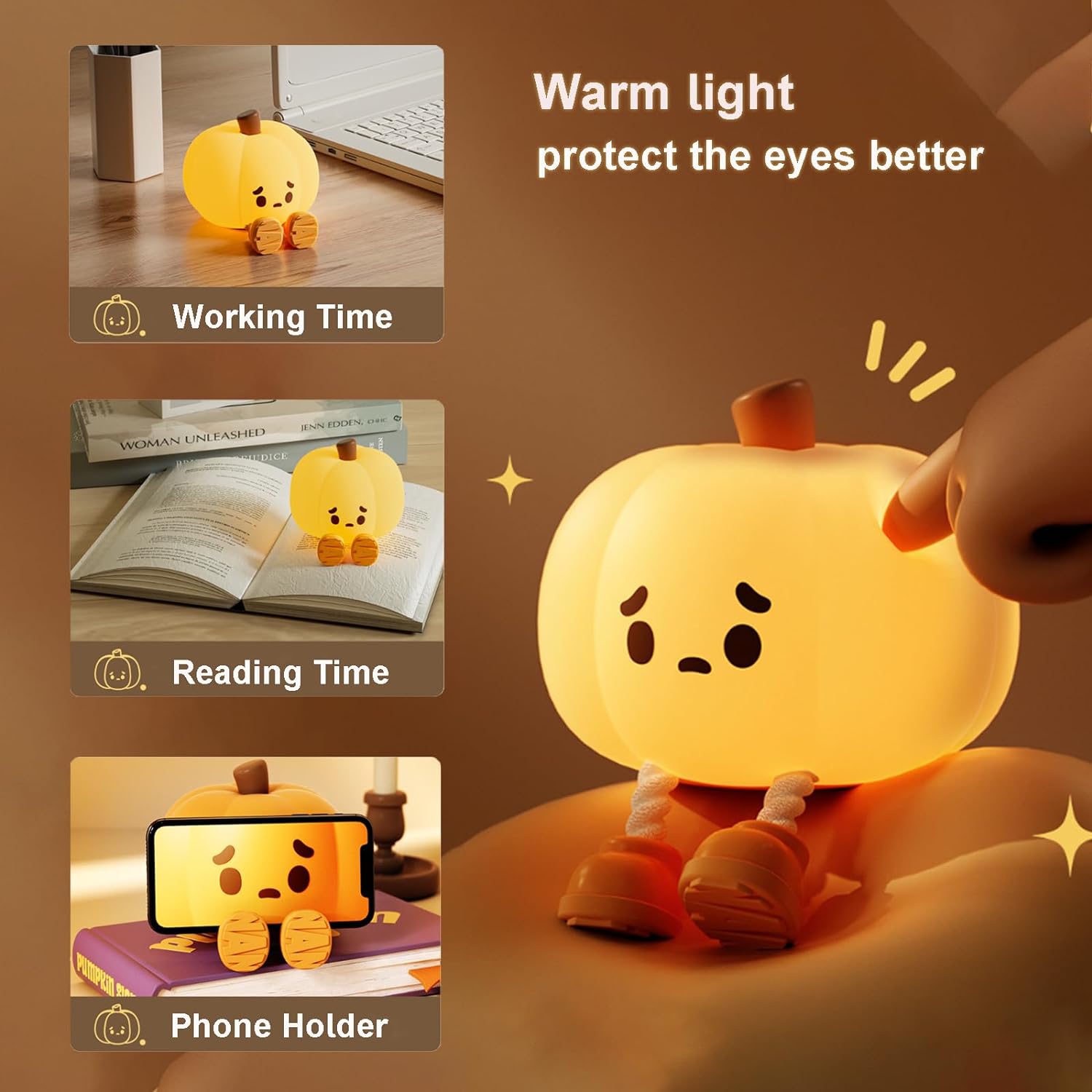 Fulfill Your Halloween Needs
Whether it's to light up your party or create a mysterious ambiance, the pumpkin nightlight is your perfect choice. Buy now and make your Halloween night joyful and cozy.