2022 Newest slug fidget toy, party favor for All Ages! Come to get it!
This ain't your average slug! Put this slug in your hand sway, touch, and listen. Feel this fidget toy emits a healing voice. Soothes your anxiety, and brings you psychological comfort. It is deeply loved by children and adults.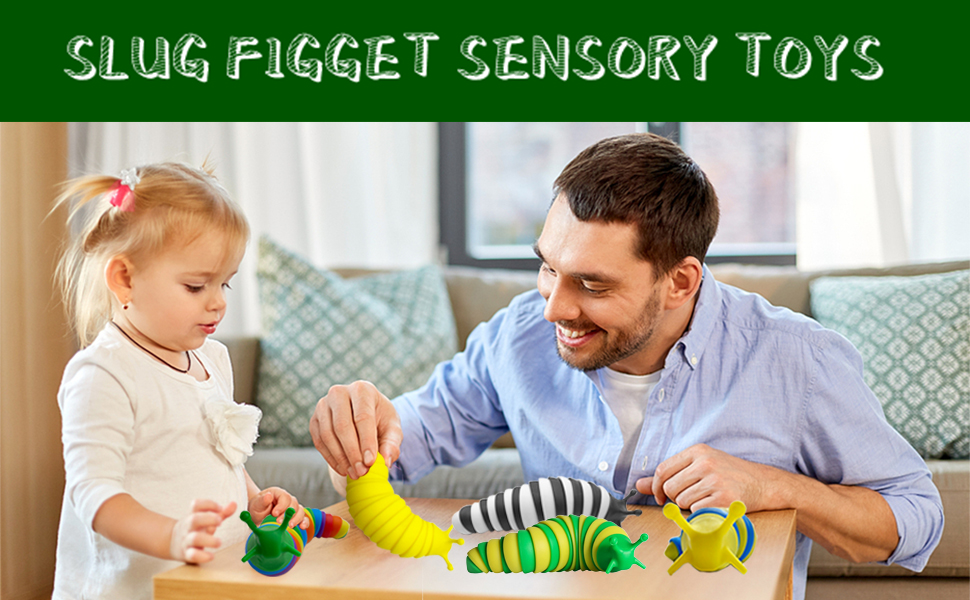 ARTICULATING STIM TOY - FUN FOR ALL AGES
Slug fidget toys contains 19 flexible joints,all joints can be removed and reinstalled separately,it also can rotate 360 ​​degrees,not easy to break.
Made of quality and safe material,durable,soft,soomth touch,suitable for all ages.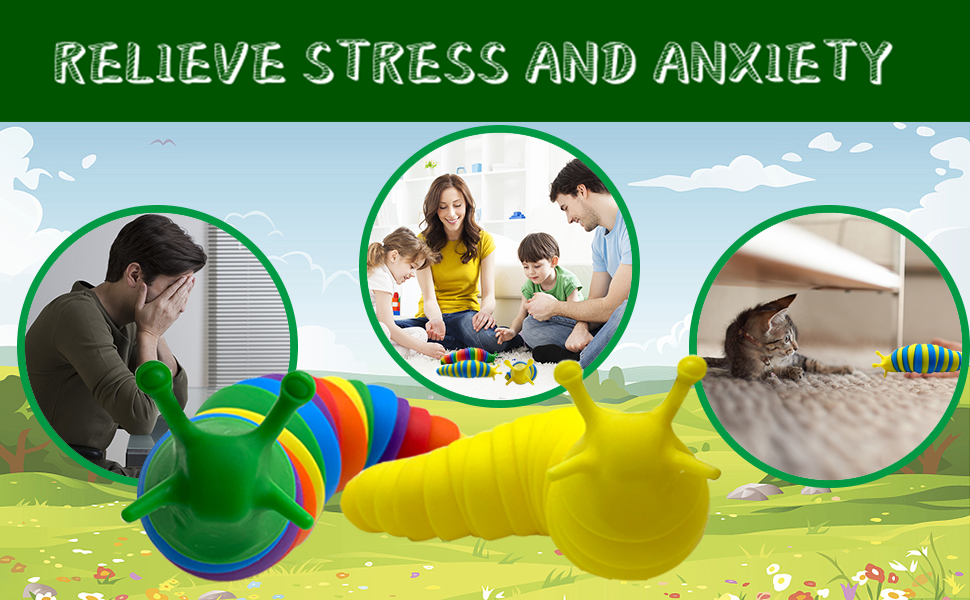 3D PRINTED ARTICULATED STICKY STRETCH SLUG - RELIEF ANXIETY TOOLS
When you feel pressure of life,work,and study,take this stim toy in hand and twist it,you will feel more relax.
This sensory toys can help children and adults with ADD or ADHD,high stress and anxiety disorder to stay foucs and clam.
3D Articulated Stretch Slug Toy:This premium and sturdy slug fidget toys is made of BPA-free plastic,safe for kids and your families;3D printed toys touching smooth and very flexible,the crisp rustling sound is clearer with free noise.

Random Splicing Design:Articulated slug toy has 19 flexible joints,All joints can be removed and reinstalled separately.If you have some slug toys with different colors,you can disassemble and reassemble with the color you like.

Stress Relieves Toys:This slug toy adopts spherical design for the body,which can be twisted freely;Put this elastic fingertip toy on the hand can relieve stress and anxiety,comfortable feeling of decompression help you to relax.

Easy to Carry:The size of slug sensory toys is 7.5*2*1.2 inches,which is easy to carry with the protable size,can be held in the hand easily;3D fidget toys be used in the office,school,library,home,or used as a travel toy.

Warmest Gift:Slug fidget toy is a great gift to relieve stress for different ages,is also a funny tabletop toy;Help children and adults who has high stress and anxiety disorders to stay focused and calm.